Real-Time and Modern Time Tracking
Efficiently report billable time, tasks, and activities in real-time with utmost accuracy and completeness.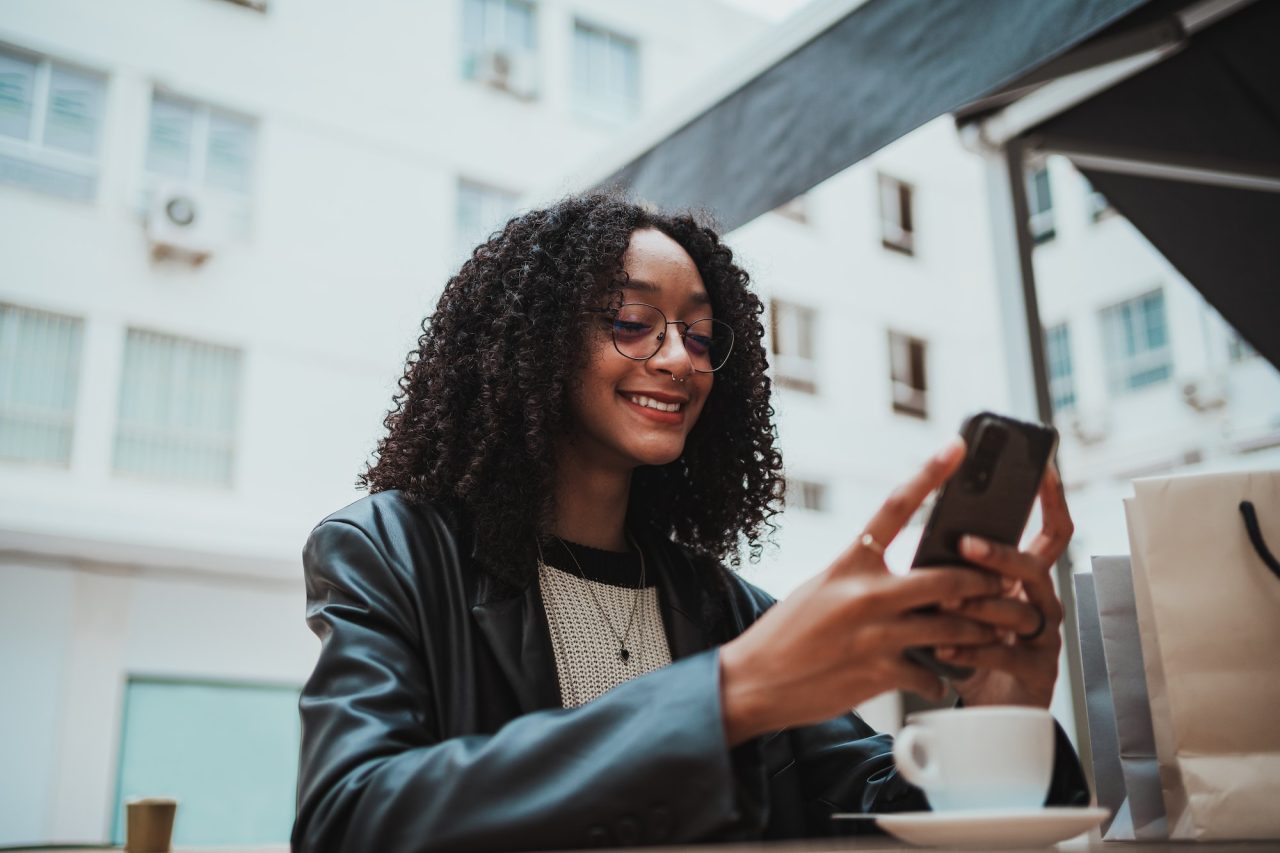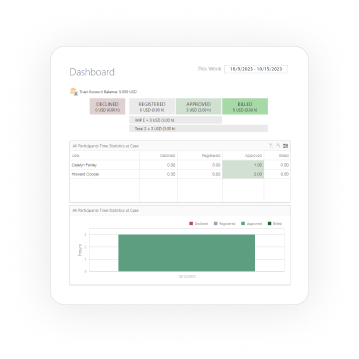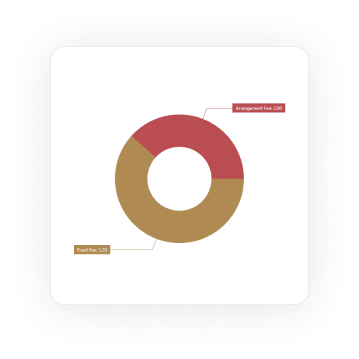 Automatically record time of phone-calls with clients, time spent writing emails or time spent on meetings through your agenda and calendar. With LEX247's intelligent time management features you will not miss a second of billable time.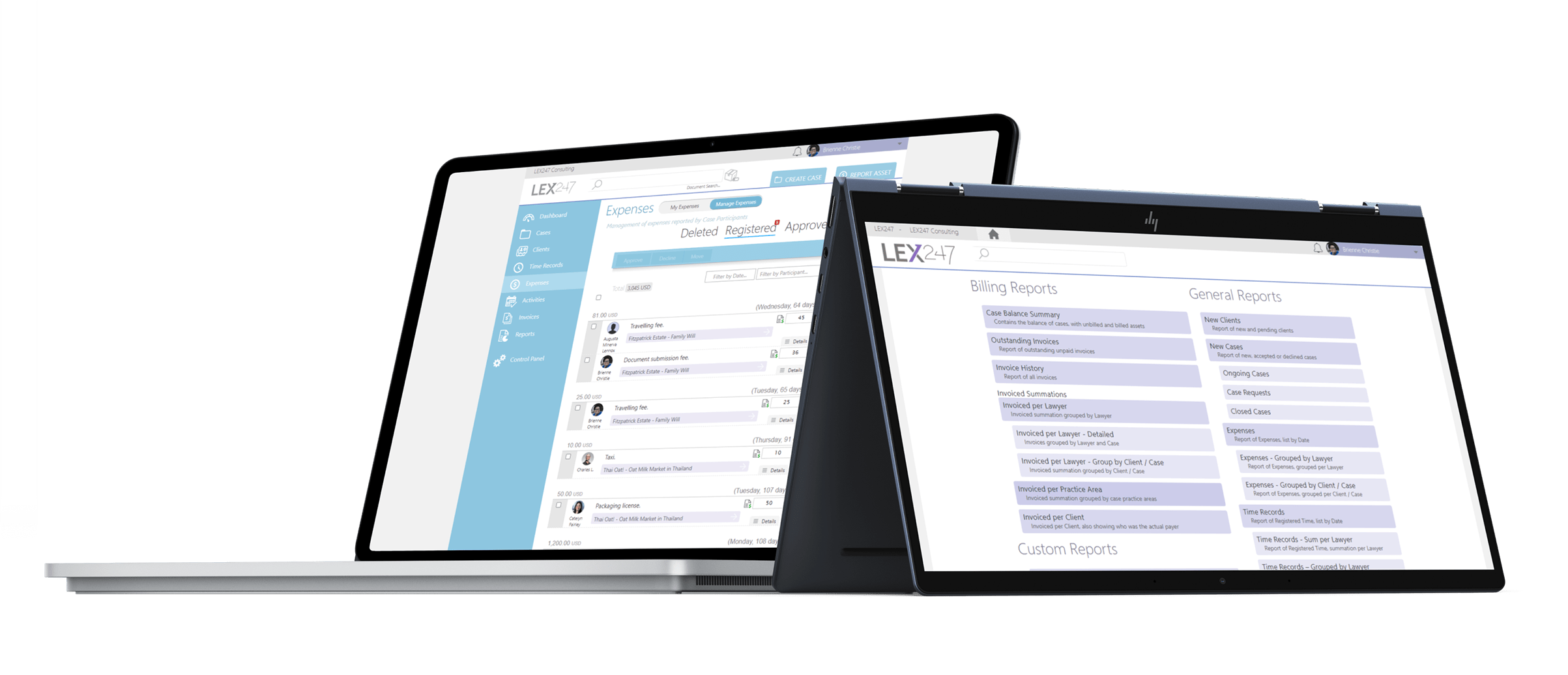 Because value every second, which is why we have simplified time tracking so you can now easily initiate it directly within your Activities-view, and it will automatically be added to the relevant case for your convenience.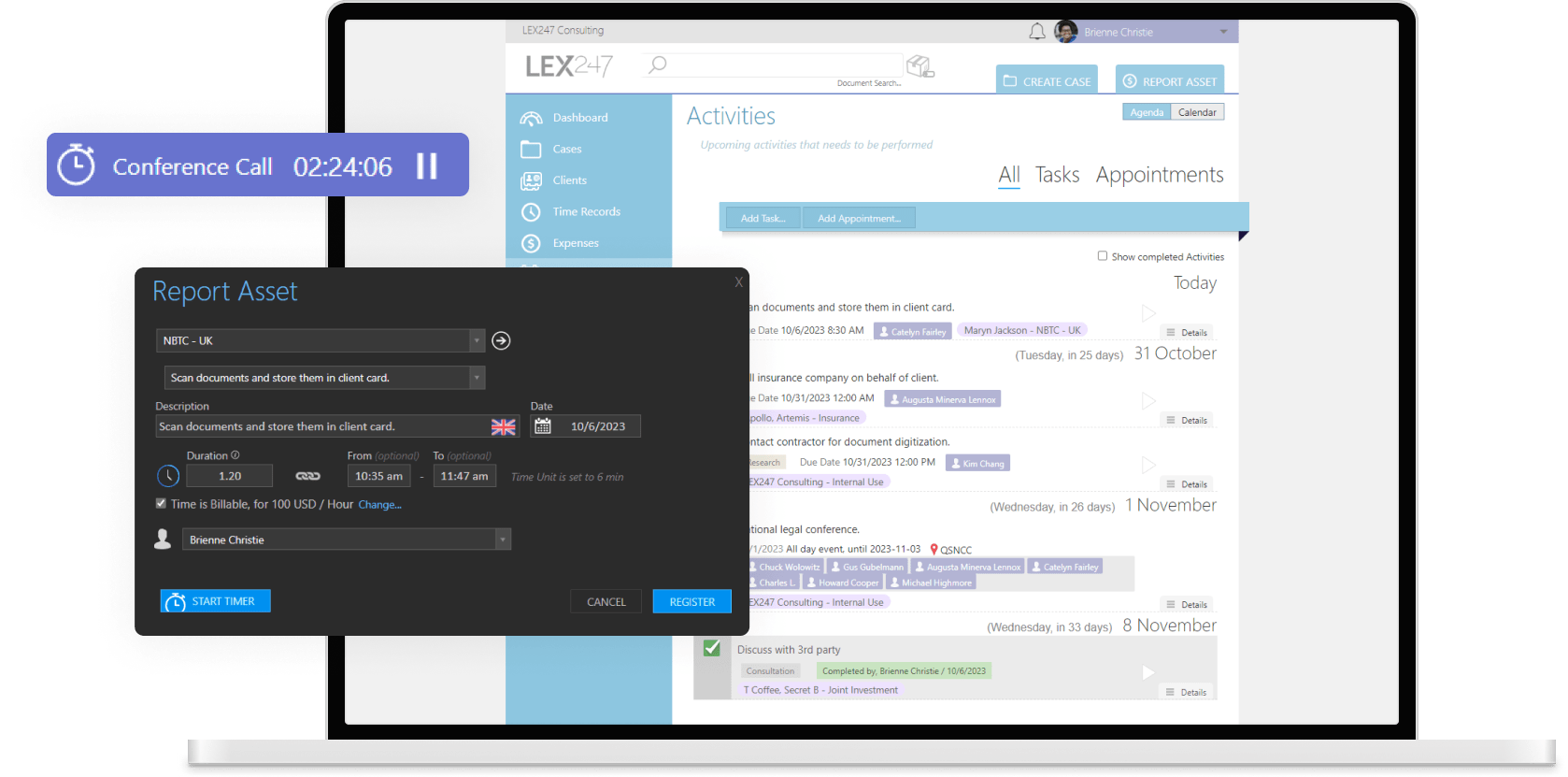 Easily calculate billable amounts using your preferred hourly rate, with the flexibility to make adjustments later. You can switch rates, customize currencies, set due dates, and fine-tune tracked records at various levels, all while maintaining control over the invoice currency.
Efficient approval workflow
Collaborate seamlessly with multiple lawyers on a single case, manage time and expenses, and gain real-time insights for efficient case management with simplified approval workflow.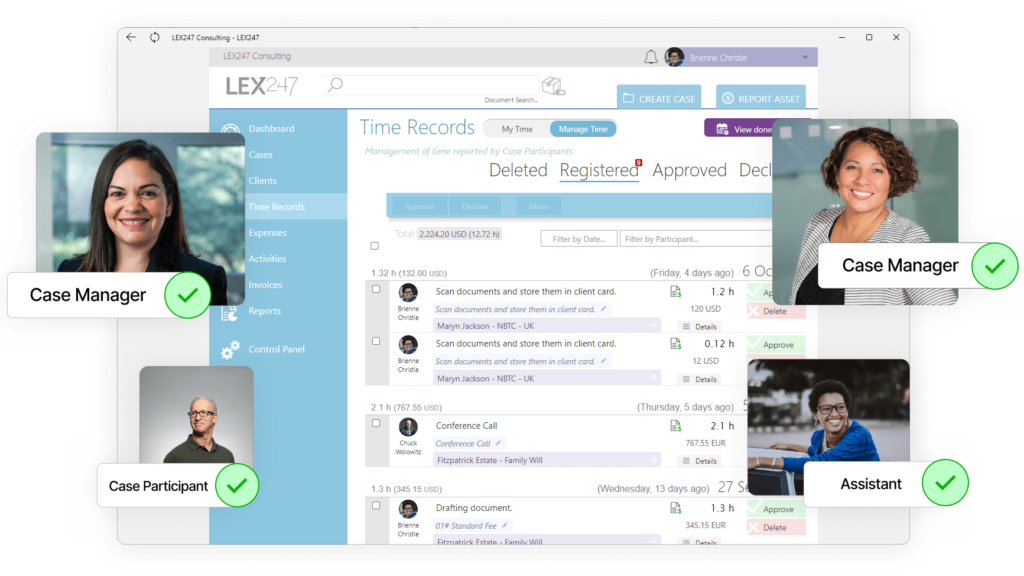 Report Time, anywhere, Anytime
Say goodbye to the worry of missing billable hours with our seamless iOS and Android apps that work effortlessly in the background, making it easier than ever for you to report time anytime, anywhere.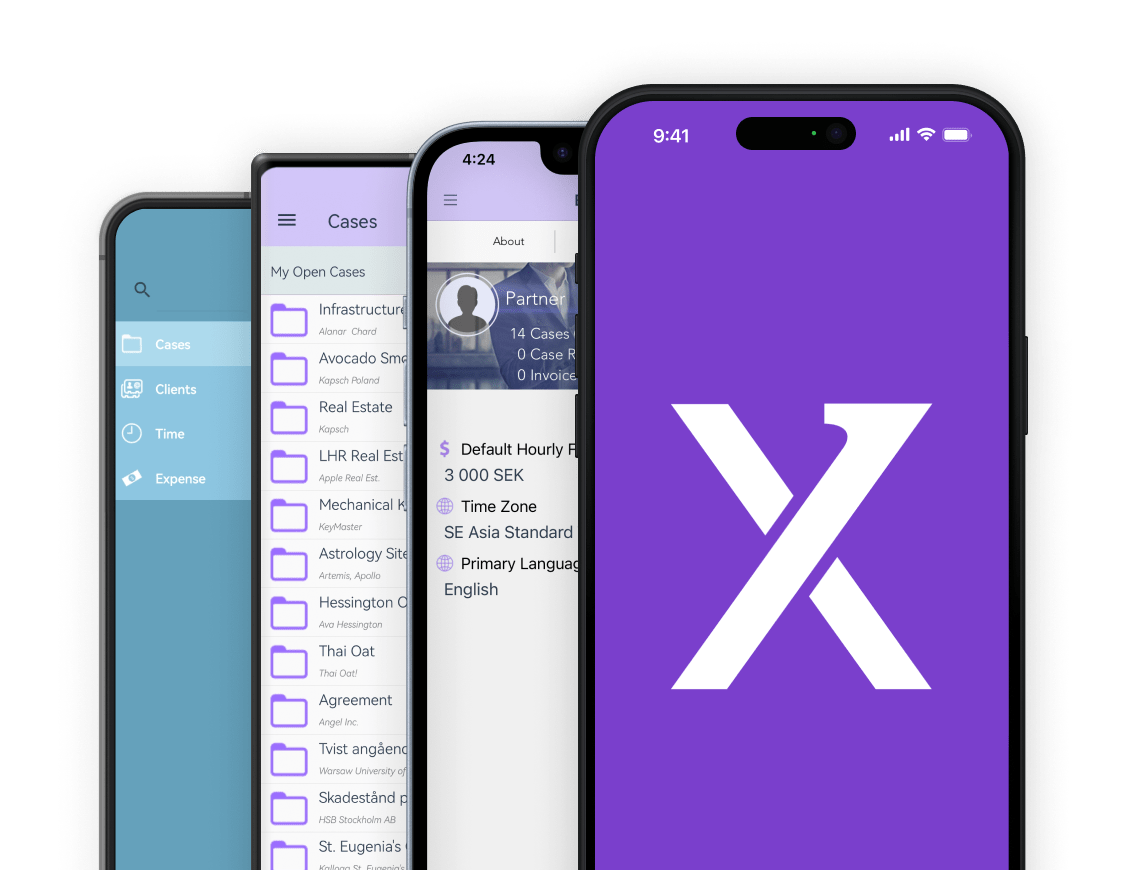 Holistic View with Detailed Reports
Effortlessly create and export detailed reports providing a holistic perspective on client or case time data. Gain valuable insights into individual lawyer performance and more with LEX247's comprehensive reporting features.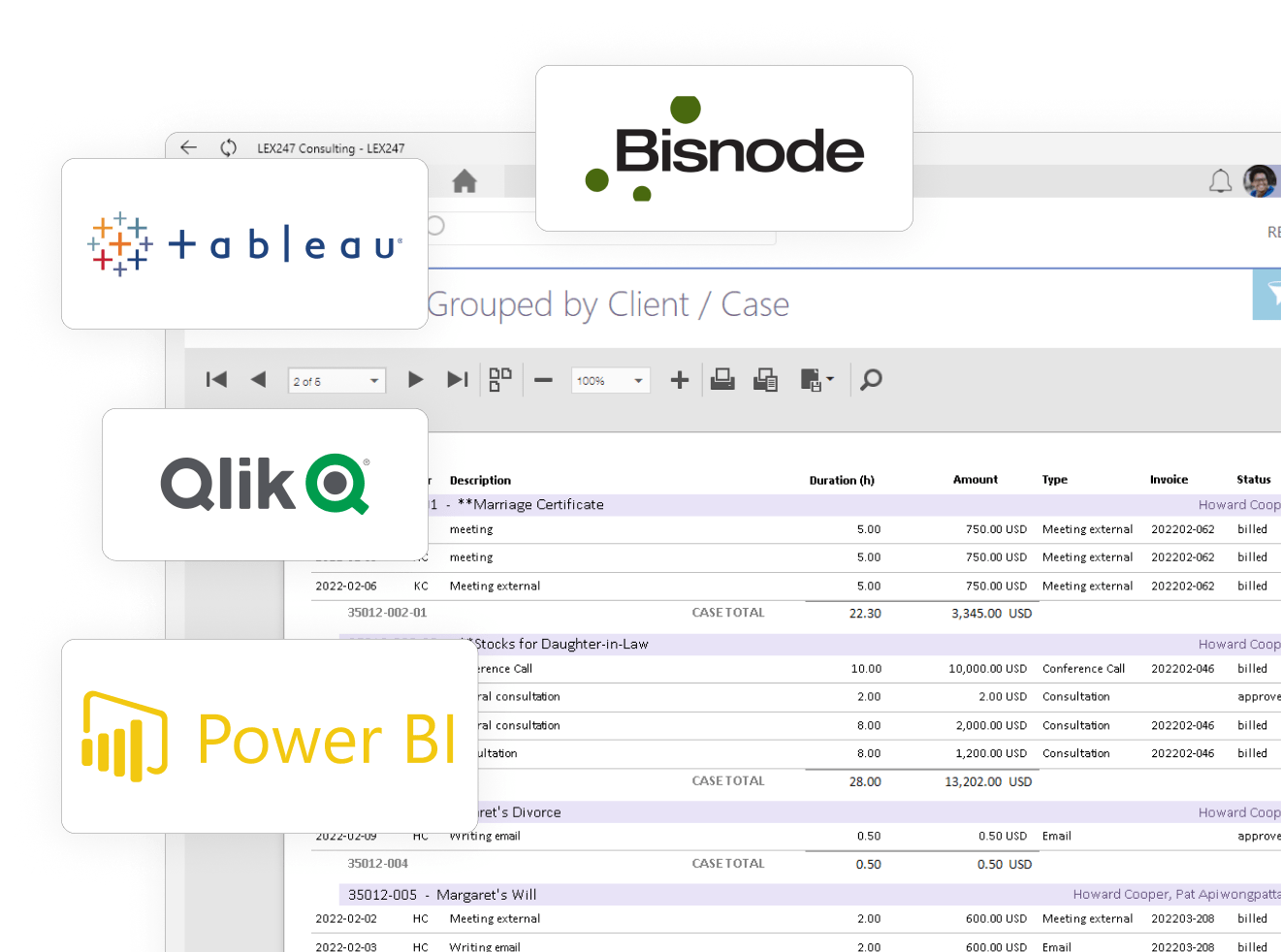 Want to know more about LEX247 and what we can do for you?
Don't hesitate to get in touch with us. We're here to help you thrive and grow.