A Full Featured Platform to Scale up your Small or Medium Size Legal Practice.
LEX247 is packed with all the essential tools to help you streamline your workflow and grow your legal practice.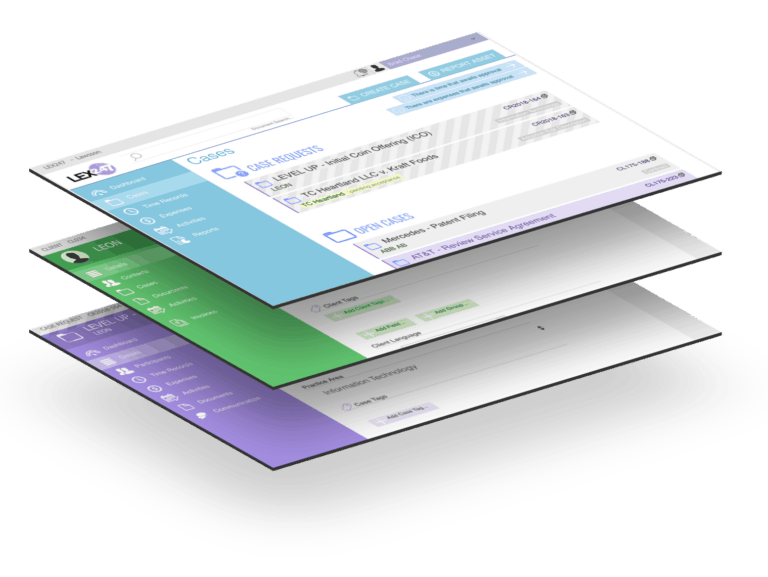 All your Cases in One Place
With LEX247 you will never have to worry about forgetting your briefcase ever again. All your clients and cases, past and present, are accessible through LEX247, on your mobile, laptop or tablet. 
Our platform supports full-time life-cycle. You can capture time spent on a case, automatically log calls with clients, edit it afterwards to your liking and add time captured to an invoice for billing. These are just a few of the things our intelligent time tracking module can do.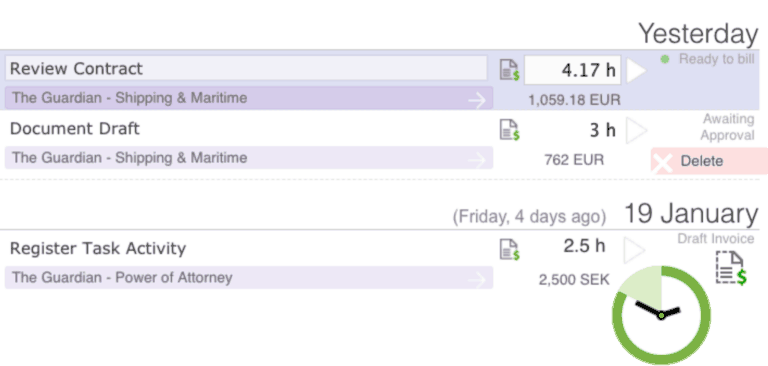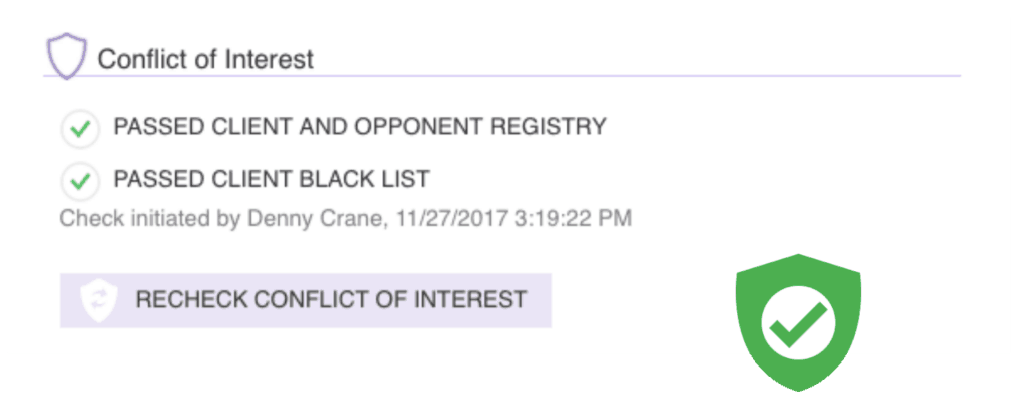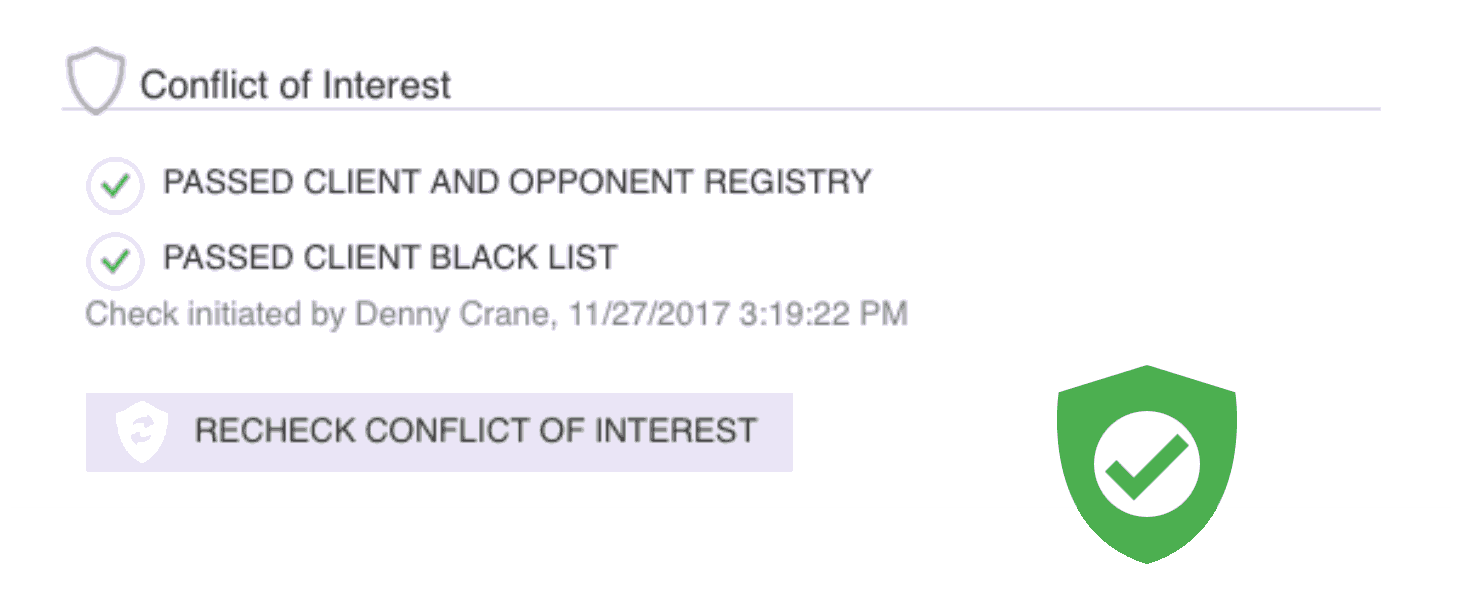 Intelligent Conflict of Interest Checks
When working with a new Client, LEX247 supports automatic Conflict of Interest check before accepting a new Client. And when you are ready to decide, you can either Accept or Decline the Case and the Client.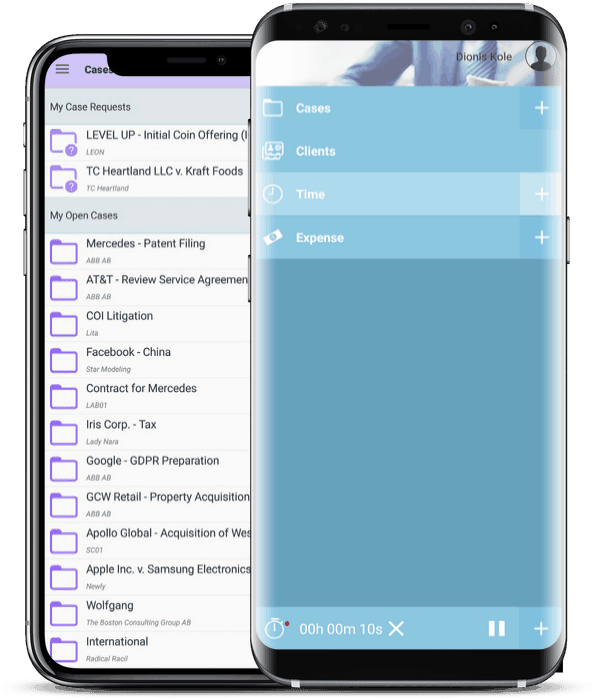 Get LEX247 on your smartphone, log in securely with our enterprise-grade authentication methods and manage your firm on the go. Access all your files, client data, notes, and agenda anywhere anytime. Additionally, track time and add expenses on the go. Never again fall behind on admin work.
One Dashboard your Whole Business
How many times were you lost in a pile of documents, or wasted hours looking for the relevant information? LEX247 intelligently presents your business's most important data in one single interface so that you know how your business is performing with a single glance.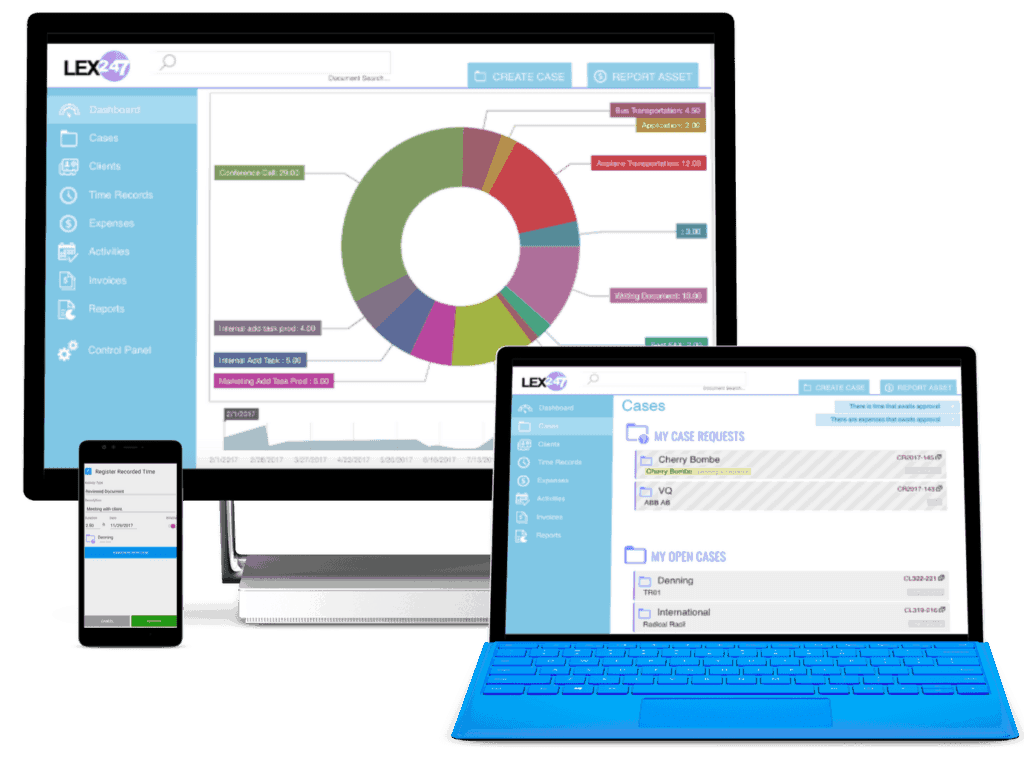 After using LEX247, we found that it is the best software and solution for our internal timesheet and billing system. LEX247 has been efficient and easy to use by our team members across different departments. We would like to give a big thank you to LEX247's support team for their kind support and prompt response to our needs"
Integrate With your Favourite Systems
Even though LEX247 already offers all the tools needed for managing and growing your law firm, we have made it extremely user-friendly and flexible. Integrate LEX247 with Quickbooks, Outlook, Dropbox and 10s of other tools.